Warehouse Services to Match Your Needs
eCommerce Direct can customize solutions, namely our warehouse management software and services to match your specific warehousing needs from fulfillment processes, supply chain management, and more. We have worked with many customers with different logistics objectives and requirements in a broad range of industries. Our team will work with you to determine the most effective and efficient solution for your warehouse needs.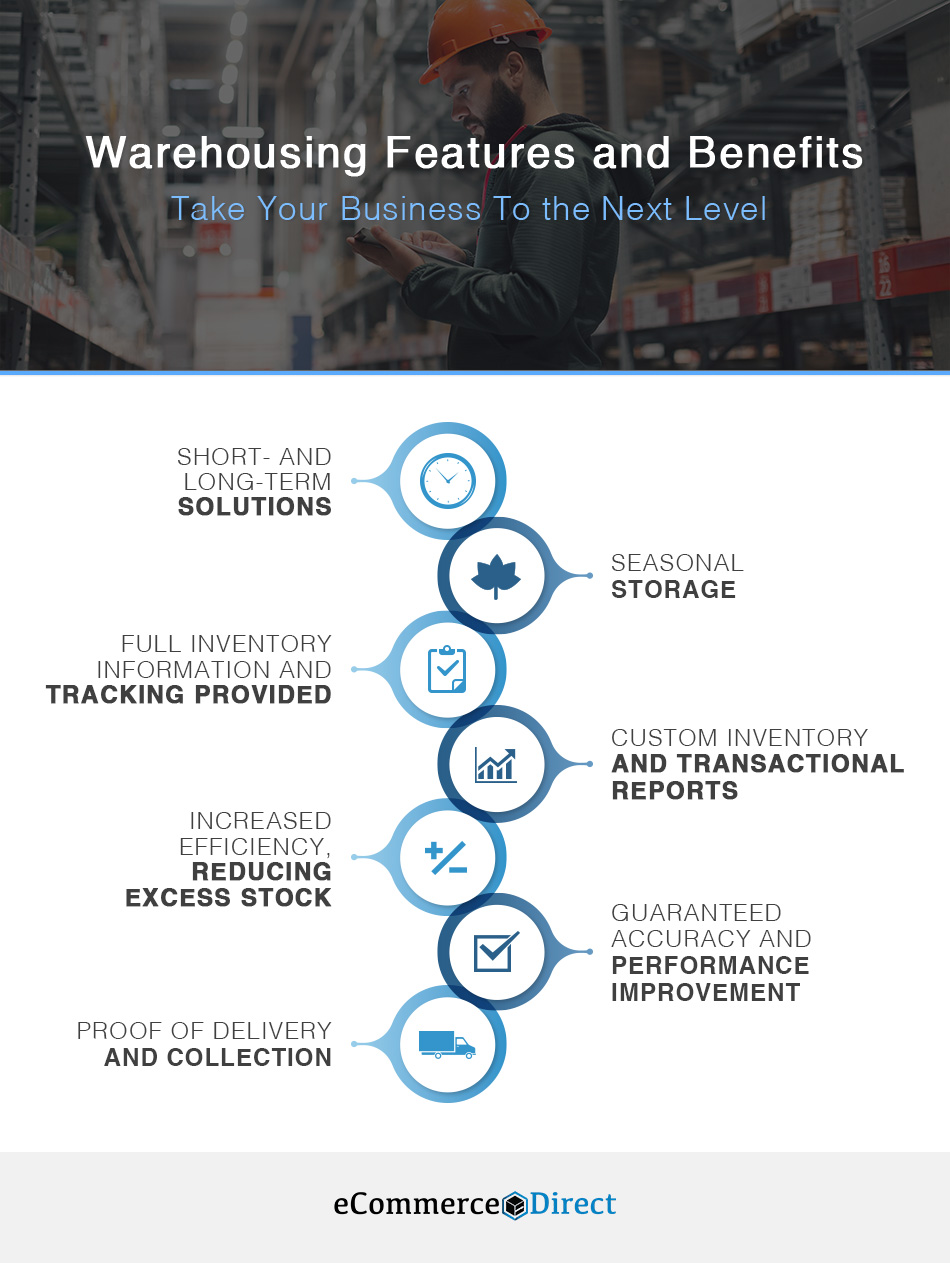 Our Warehousing Services Include: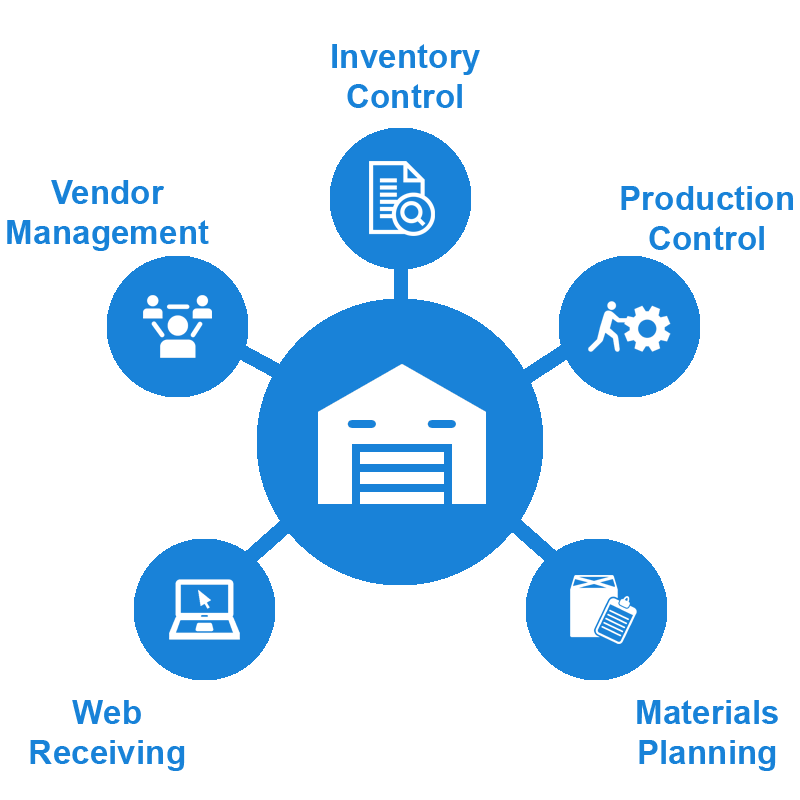 Warehouse Management Services We Provide
We provide pick-and-pack warehouse services and order fulfillment solutions to enhance your business. By handling your warehousing needs, we can allow you to divert more of your attention and your assets towards your business. With almost 40 years of experience, we can offer you the most efficient systems for faster turnaround times at lower costs. What's more, we can provide you with the means to grow your business and your success, better utilizing both assets and talent.
Vendor Management
Vendor management can allow you to lower costs and reduce potential risks by choosing and monitoring vendors for your products. You can get the most out of vendor management when you set organizational standards that ensure payments are received on time and that you are dealing with the best vendors in your industry and for your products. Other benefits include:
Better selection of vendors
Optimal contract management
Performance management
Better vendor relationships
More value
Reduced compliance, reputation, and payment risks
Increased visibility
Data quantification
And more
Inventory Control
With third party warehouse management, you can also enjoy better inventory control and management. By utilizing our systems and space, we can regulate and maximize your inventory. Also known as stock control, we can help to avoid dead stock, shortages, overstock, and monitor important aspects of your inventory including expiration dates and more. We can streamline the entire process and help to best utilize your assets and products.
Production Control
We also provide production control which can help to predict, plan, schedule, and coordinate manufacturing activities, taking into account all influencing factors. We can help to optimize your processes from start to finish, from the raw materials to finished products. Through this service, we offer solutions for avoiding overproduction and underproduction, as well as provide the means for cutting costs, and meeting supply demands.
Web Receiving
Web receiving can help you receive and fulfill orders more efficiently and effectively. Through optimized communication, you can streamline your processes, cut costs, and enhance customer experience. Web receiving is a crucial part of ecommerce and, more specifically, warehouse management services.
Materials Planning
Materials requirement planning allows you to proactively order materials needed for production of your finished goods. This is achieved through software systems that can use data to initiate purchases of needed materials: as a result, purchases can coincide with delivery times and manufacturing needs. Materials planning can help to avoid running out of stock and long back-order times, to better meet demand.
Contact eCommerce Direct
To learn more about the benefits of warehouse management system software and solutions that we offer, request a quote or contact us. eCommerce Direct can partner with you to provide tailored services and fully integratable software. Take your business to the next level with us!